Yassmine de Mortifere - Burlesque dancer - in our Bikes And Babes photo and video content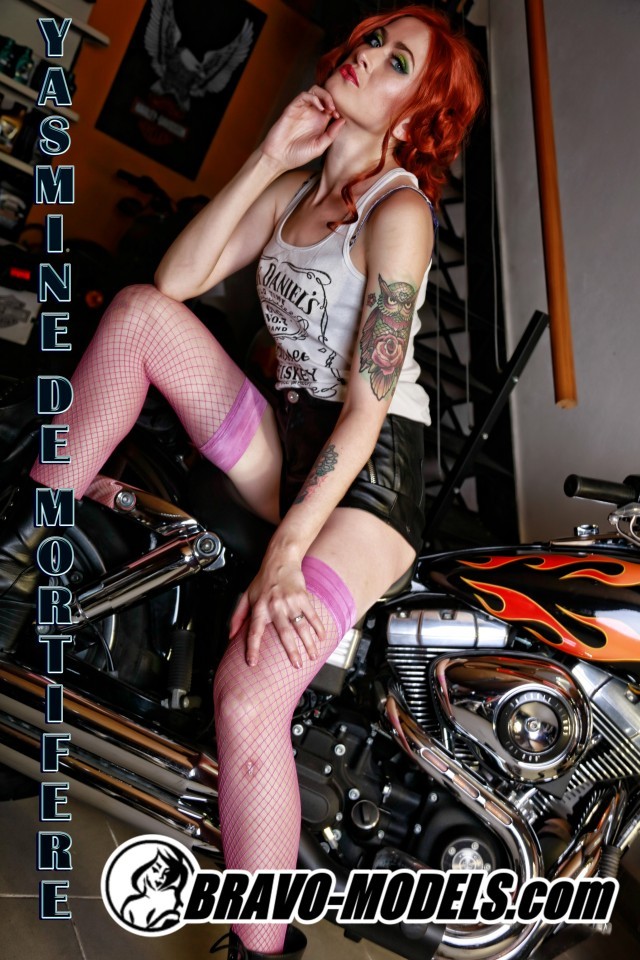 Pokud máte zájem o zakázky foto nebo video práce od naší agentury a produkce, stačí pouze vyplnit a odeslat tuto přihlášku a my Vám potom budeme zasílat všechny nové poptávky a castingy, aby jste se mohla včas účastnit výběrů, které pro Vás budou atraktivní.
https://bravo-models.com/bravo-models-media-new-female-model-register-form.html
Stay Informed
When you subscribe to the blog, we will send you an e-mail when there are new updates on the site so you wouldn't miss them.
Comments
Comments are not available for users without an account. Please
login first
to view these comments.